KIEL ARTO DESIGN is a collaboration between Kristaps Gulbis (Latvia), an internationally recognized artist, and Peter Kalnins (USA), construction management expert.
Kristaps and Peter have known each other for years:
We bring together our contrasting experience and common interest in materials and craftsmanship. The result is a unique product. The use of modern workmanship allows us to apply an innovative approach to upcycling used metal from car roofs. Reclaimed automotive steel is given a new life, creating a functional piece of art: a table. Kristaps reveals the layers of aged paint on metal in unique hues and color patterns on the reborn steel.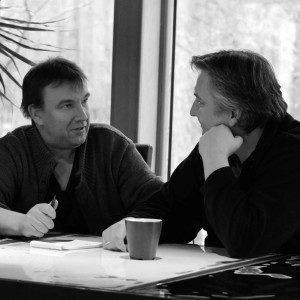 Kiel Arto designs are creative, functional, and made with respect for the urban heritage of the material.
Responsibly creative.
Thank you to our clients who appreciate our work.
Contract No. SKV-L-2016/558 with LIAA (Investment and Development Agency of Latvia) 13 July 2016 -  Support for International Competitive Strength